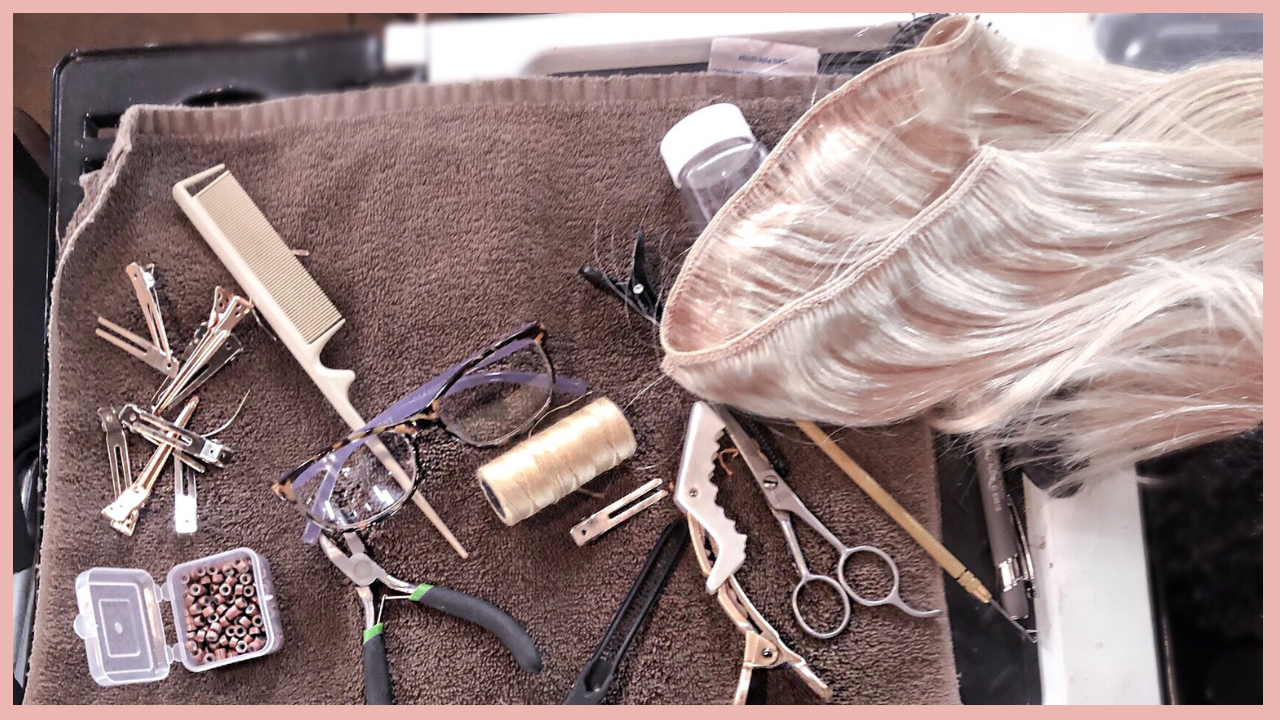 Unleash Your salon Superpowers: How to Thrive in Uncertain Times
Jun 12, 2023
In these crazy times, it's crucial to embrace your inner go-getter and explore new avenues to recession-proof your salon business. As a salon strategist , I'm here to inspire and motivate you to think beyond traditional methods and tap into the power of multiple streams of income. Trust me, it's time to level up your game and make those dreams of financial stability a reality!
Picture this: You're not just a hairstylist anymore; you're a powerhouse entrepreneur with a thriving business that generates income from various sources. And one of the most exciting and fulfilling ways to do that is by becoming an educator in your field. Teaching is not only a great way to diversify your income but also an opportunity to empower fellow hairstylists and share your expertise with the world!
Here's why teaching can be the key to unlocking your potential and taking your hairstyling business to new heights:
Share Your Passion: Teaching allows you to channel your passion for all things hair, into a transformative experience for your audience! By sharing your knowledge, tips, and techniques, you'll inspire and empower fellow hairstylists to reach their full potential.

Expand Your Reach: Through teaching, you can extend your influence beyond your local salon. Whether you choose to offer in-person workshops or create online courses, you have the power to impact aspiring hair stylists worldwide.

Establish Yourself as an Expert: Becoming an educator positions you as an authority in your field. As you guide and mentor others, your reputation as a knowledgeable and skilled hair stylist will skyrocket, opening doors to exciting opportunities and collaborations!

Create a Sustainable Income: Teaching adds a steady and reliable income stream to your business. Whether you're hosting workshops, conducting one-on-one coaching, or launching online courses, you'll be able to earn income even during slower periods in the salon. And who wouldn't want to make passive income!

Personal and Professional Growth: Teaching is a journey of self-discovery and continuous learning. As you educate others, you'll deepen your understanding of hairstyling, refine your techniques & methods, and gain fresh perspectives that will enhance your own artistry.
So my friend, it's time to take action! Consider how you can incorporate teaching into your business model. Maybe you'll start with small workshops in your local community or dive straight into creating an online course that empowers hair stylists worldwide. The possibilities are endless!
Remember, success comes to those who dare to dream big and take calculated risks. You have the talent, the skills, and the drive. Now, don't miss your moment and unleash your full potential as a multi-talented, multi-stream income hairstylist!
Let's make those dreams a reality. Together, we'll navigate these challenging times and emerge stronger and more prosperous than ever before!
You've got this!
Cassandra